Let Me Introduce Myself!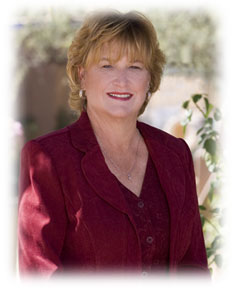 Hello! I'm Nanci Pottinger-Crowder. I'll start by saying I imagine there's no one better acquainted with the Nogales community than myself. Being born and raised here in Nogales, I have spent most of my life in this multicultural community in Santa Cruz County. I have ridden horses along the Santa Cruz River, hiked in the Elephant Mountains, and seen just about every inch this beautiful land has to offer.
Nogales enjoys the benefits of a rich cultural life, with an economy that thrives at the crossroads of two nations. Our community is family-friendly and enjoys remarkably low crime rates. Nearby Rio Rico, Patagonia, and Sonoita are growing communities where homes are still affordable and fabulous lots in the open desert are still available. Twenty minutes away you will find Tubac, Arizona full of its own interesting history with art shops offering a multitude of crafts and art galleries. Whether you're looking for a cozy tucked away home in the hillside, lots of spacious land to raise horses, panoramic views of the gorgeous mountains, or all of the above, you can find it here in southern Arizona.
I've invested my life here in Nogales and Rio Rico and I know every road, every neighborhood, and every hidden treasure this land has to offer. I can help you with information on the local schools, churches and golf clubs/resorts. I hope you'll let me ... Nanci Pottinger-Crowder... introduce you to your new home here in Nogales, Rio Rico or its nearby areas!